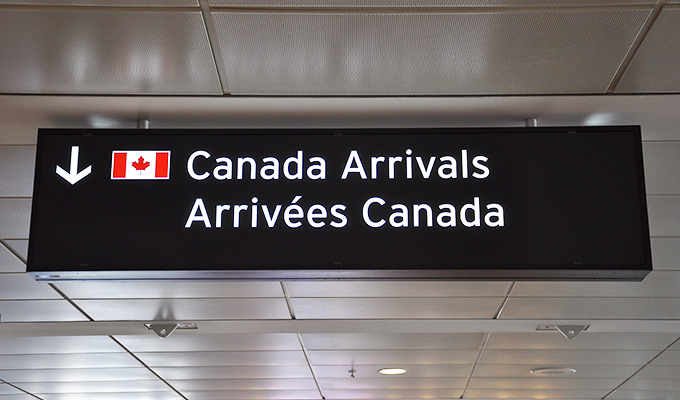 1. Discover the city
You've just arrived in Canada! Take the time to explore your city and get your bearings by touring different neighbourhoods to see what they have to offer.
Don't forget to visit the tourist information centres, which have all sorts of helpful resources for new residents, like maps with transport options or contact details for local businesses.
2. Lay the foundations for friendship
It can be difficult to meet people in the beginning, but social media makes it easier. On Facebook, you'll find groups of expats to talk to online and get to know in real life. Joining a sports club or cultural society is another great way to meet people who share your interests.
If you have children, their school and extracurricular activities can help you integrate into the local community. Volunteer to be a parent representative, for example, or to chaperone school excursions.
An event you won't want to miss is Welcoming Week, a yearly celebration that brings together new and long-time Canadian residents to promote an inclusive, welcoming space for everyone. The government encourages communities across the country to hold events and make sure newcomers feel welcome.
"We are here to facilitate our clients' integration into Canada," says Sophie Lucas, General Manager of AGS Paris. "Thanks to our local partners, we can guide them and help them become part of their local community."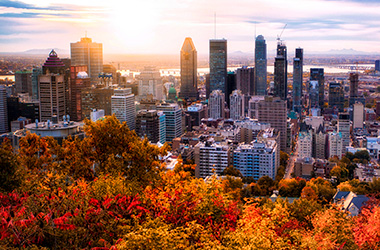 3. Adopt local customs
While attitudes and behaviours may vary slightly from province to province, there are some rules of Canadian etiquette that apply country wide. Making them your own will surely speed up your transition into Canadian life.
In winter, remember to pack an extra pair of shoes for work. The sturdy outdoor shoes that keep your feet dry as you trudge through the snow and ice might not be the appropriate footwear for the office.
Also, when you arrive at someone's house, remember to take off your shoes. This is done as a sign of respect and helps to keep homes clean.
Be punctual for appointments! Punctuality is highly valued in Canada, so if you're going to be more than 15 minutes late, it's polite to inform the people you're meeting. Likewise, if you're invited to a party that starts at 20:00, aim to arrive on time. Canadians do not enjoy being fashionably late.
Tipping is customary in Canadian culture, and it's not just waiters and taxi drivers who will expect a little something extra. Beauticians, hair stylists and masseurs rely on tips too, as do hotel staff and food-delivery drivers. The average tip is around 15-20% of the bill (or more for exceptional service).
Finally, immersing yourself in the local culture is an excellent way to understand what life as a Canadian really entails. By reading newspapers, eating at traditional restaurants and buying locally made products you can get glimpses into not only how they live but also their mindset.
4. Get out of your comfort zone
Integrating sometimes means entering unfamiliar territory, but it can also be an opportunity to discover a new passion or hobby. Try different experiences with an open mind and you might just end up with a new interest and new friends.
If you're feeling adventurous, volunteer in your neighbourhood or knock on neighbours' doors and introduce yourself. Accept invitations to after-work parties with your co-workers or community barbecues to get to know people better.
5. Give it time
Canadians have a reputation for being friendly people who are happy to linger in conversation or come to your rescue if you're lost. However, making true friends takes time, even in such a welcoming country.
This can be difficult to accept when you want someone to talk to or share things with, but it helps to remember that it's a normal part of the integration process. They key is to be kind to yourself if things don't go as planned and have patience.
According to Sophie Lucas, "It can take a while to feel at home in a new country, but we always stay in touch with our clients to help them deal with this challenge as best as we can."
Do you need guidance or advice on your international relocation? When you're ready to make that big move to Canada, AGS Relocation will be ready to help.
Contact us today for a positive immigration experience.
Interesting read