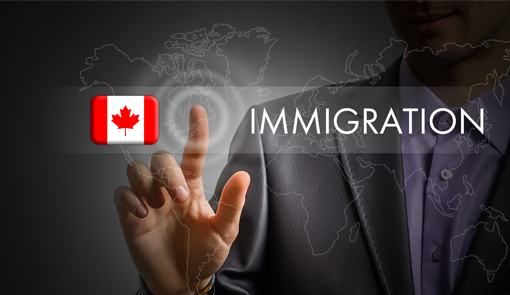 Are you planning a visit to Canada to check its potential as your new home? If you are a French, Belgian or Swiss national, the good news is that you don't need a tourist visa. However, you will need an Electronic Travel Certificate. This document, which can be completed online, is linked to your passport. It costs about 7 Canadian dollars and is valid for five years for short stays of less than six months at a time.
Two types of work permit in Canada
To live and work in Canada, you will need a work permit. Canadian work permits can be closed or open. A closed permit is linked to a specific employer, so you won't be able to get a job at another company while it is valid.
To apply for a closed permit, you must have a job offer already. As part of the application process, your employer may be required to request a Labour Market Impact Assessment (LMIA) to verify that no Canadian is available to do the work required. The assessment must come back in your favour to justify your employment.
Open work permits are not employer-specific, so you can change jobs without any extra administration. You also don't need to provide proof of employment to be allowed entry into the country. "Our team is intimately familiar with the Canadian administration. We help our clients daily with their requests," explains Sophie Lucas, Managing Director of AGS France.
Permits for young people
Should your children wish to follow you to Canada to study, they need to apply for a Study Permit (SP) once they have been accepted at a Canadian school. Minors' study permits are linked to their parents' work permits and have the same validity period. Applicants must prove they can support themselves financially for the full duration of their studies.  Study permit holders are allowed to work part time. The Working Holiday Permit (WHP) allows 18- to 35-year-olds to discover the country for two years while gaining work experience. WHPs are awarded by lottery.
Applying for permanent residence in Canada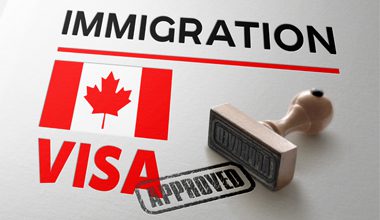 If you decide that Canada feels like home, you can settle there permanently under specific conditions. A permanent resident is a foreign person who has obtained the permanent resident status by immigrating to Canada, without having Canadian citizenship. This status gives foreigners greater access to public healthcare and the right to work anywhere in Canada. It is valid for 5 years and is renewable. To retain your permanent resident status, you must spend at least 730 days in Canada over a five-year period.
Since 2015, Citizenship and Immigration Canada (CIC) has launched a new electronic system known as Express Entry (EE) which allows you to check whether you are eligible to apply for permanent residence. This selection process, which is only valid outside Quebec, is for skilled tradesman, skilled workers, and people with Canadian skilled worker experience.
The Quebec exception
To settle in Quebec, which selects its immigrants, you must apply to the Ministère de l'Immigration, de la Francisation et de l'Intégration du Québec (MIFI).
First, you must obtain the Certificat de sélection du Québec (CSQ), issued by the Ministère de l'Immigration, de la Diversité et de l'Inclusion (MIFI). This official document is proof that you have been selected to immigrate to Quebec permanently as a skilled worker, investor, entrepreneur, or refugee. Then you will need a Canadian permanent resident visa issued by Immigration, Refugees and Citizenship Canada.
"Many clients are keen to live and work in Quebec," says Sophie Lucas. "We support them in the immigration process and facilitating their life there."
Do you need advice on your move to Canada? Contact Sophie Lucas, Managing Director of AGS France: sophie.lucas@agsfrance.com