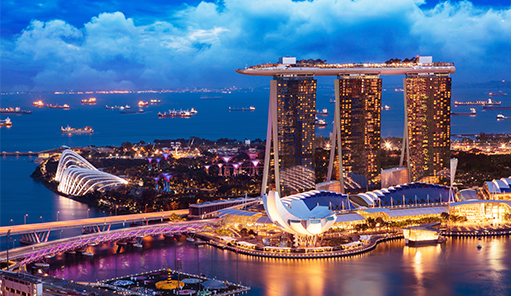 COMPASS is a points-based system that helps assess international candidates' eligibility for Singapore's work visa, the Employment Pass (EP) – a work permit for those in high-salaried sectors, namely Professionals, Managers, Executives, and Technicians (PMET).
With these changes, the Singapore Ministry of Manpower (MOM) aims to improve transparency in the application process, increase the diversity of international talent coming into the country, help businesses secure top international candidates, and promote local employment.
A two-stage eligibility framework
At the heart of COMPASS is a two-stage eligibility framework, a combination of salary and points-based assessment. Stage one requires candidates to earn at least the EP qualifying salary. Stage two necessitates passing the COMPASS points-based assessment, a more nuanced evaluation taking into account an array of factors. Candidates failing to meet either stage will not be eligible for an EP.
Minimum qualifying salary for the EP
The minimum qualifying salaries are based on the salaries of individuals in the top third of local PMET workers of the same age group. It varies by sector, starting from $5,000 for all sectors except financial services, which starts at $5,500. Minimum salaries increase progressively with age, up to $10,500 and $11,500, respectively, for individuals aged 45 and above.
EPs renewed from now until September 2024 do not have to pass COMPASS. But they must meet the salary thresholds mentioned.
How COMPASS points are calculated
To pass COMPASS, applications must score a minimum of 40 points, spread across three categories.  These relate to your EP candidate's profile but also to attributes specific to your company.
Candidate attributes
Salary: Candidates are awarded points according to how their salary fairs against local PMET salary norms in the sector. This ensures that foreign professionals are not being underpaid and sets a standard for competitive remuneration. Importantly, this is separate and different from the EP qualifying salary i.e., a candidate will not qualify for the EP unless they meet the minimum salary requirement, even if their salary fairs well when compared to local salaries.
Qualifications: Recognising the importance of a qualified workforce, points are awarded based on a candidate's educational and degree-equivalent professional qualifications. Higher points are allotted for degrees or equivalents from local or international top-tier institutions, encouraging the employment of highly skilled personnel. To secure these points, the qualifications must be verified by submitting proof of their authenticity. Potential employees can still pass COMPASS without having a degree-equivalent qualification so long as they can still score at least 40 points.
Company-related attributes
Diversity: Prioritising a diverse workforce, applications score higher points when the candidate's nationality forms a smaller share of the firm's PMET employees. By increasing international diversity in Singapore's workforce, the government aims to bring in a wealth of new ideas and networks, and to make its workforce more inclusive and robust.
Support for Local Employment: The COMPASS framework balances the need to attract international talent with the need to support local employment. As such, this criterion recognises and rewards organisations that create opportunities for the local workforce. Candidates can score points based on how their employer fairs in its PMET workforce composition compared to the industry as a whole. Firms that build complementary teams of local and foreign professionals are seen as making a significant contribution to the local economy.
Bonus attributes
There are two bonus criteria that allow employers additional opportunities to earn the required 40 points to pass the COMPASS assessment.
Occupation Shortage List: Candidates can earn bonus points if their highly specialised skills are lacking and in high demand in the country.
Strategic Economic Opportunities: Applicants will earn additional points if their potential employer is an organisation involved in strategic economic activities such as ambitious investment, innovation and internationalisation.
Tools for navigating the COMPASS system
The Singapore government provides various tools for employers and employees to help them navigate the points-based system. The Workforce Insights Tool provides industry and salary-related information, and the Self-Assessment Tool can help candidates calculate their COMPASS Points. The COMPASS guidebook offers guidance on navigating the EP framework, eligibility, and completing an application.
Sound complicated? We can help! For assistance relocating your international employees to Singapore, discuss immigration and moving requirements with us.