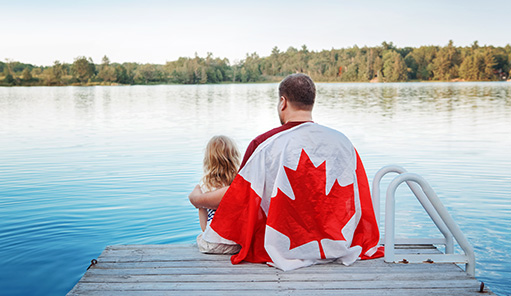 Officially, 1 July is Canada Day, the day that commemorates the founding of the federation on 1 July 1867. If you're looking to move, however, the day takes on a whole new meaning.
That's because 1 July is also traditionally the country's big moving holiday. It's when most rental agreements expire, so there are a lot of people who need to move house at the same time.
More than a date, Moving Day is a cultural phenomenon. The tradition is so ubiquitous that there's even a movie about it, Premier juillet (1 July in French). The 2004 Quebec comedy depicts the misadventures of three households moving on Moving Day.
Before its July calendar date, Moving Day took place on 1 May. That's because Canada originally borrowed the tradition from North American cities like Chicago and New York, who had their own moving days on 1 May until the middle of the 20th century.
Planning your move
"It's best to plan your arrival in Canada and the transportation of your furniture and belongings so as not to be caught out by the influx of moving requests at that time," says Sophie Lucas, Managing Director of AGS France. Expatriates settling in Quebec are particularly affected by Moving Day, thanks to the high number of rental properties in Quebec City and Montreal.
If moving on 1 July is your only option, consider booking moving services as early as possible. By booking at the end of winter, you'll almost certainly be able to move on your preferred day and maybe even save some money.
Take advantage of the low season
Fortunately, modern rental contracts can expire at any time, so if you want to be on the safe side, it is best to move in the spring or autumn. Winter is very harsh in Canada and moving then brings its own disadvantages.
Moving in the low season is less stressful (and cheaper). You'll also be able to get the moving date and time of your choosing. Consider moving during the week if you can, as week-day slots are less popular than weekends slots.
Do you need support or advice to prepare for your move? Please contact us!