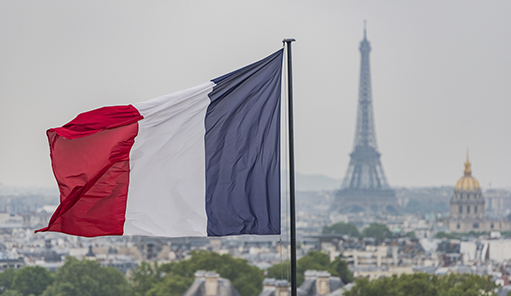 A welcoming place to be
France has always been a welcoming nation.  According to the French National Institute for Statistics and Economic Studies (INSEE), the 2018 census showed that there were almost 9 million foreign-born nationals living in France, making up around 14% of the population.
A separate 2016 study by INSEE showed that 148,300 Brits have permanently relocated to France to enjoy the culture, cuisine, and warmer climate that L'Hexagone has to offer.
So, what are the best and most popular places for expats to live in France, and where, in particular, do British expats live?
The map below, from the INSEE study, shows where British expats are living in France. We also share our top tips on five locations that you should consider moving to. They all have plenty to offer. Your budget, family situation and stage in life will determine which appeals to you most.
Breakdown and share of Britons in the Population by Living Area in 2016
* Statistical confidentiality: areas with fewer than 5,000 inhabitants.
Source: INSEE, 2016 population census, main processing, excluding Mayotte, 2017 census.
Paris and Versailles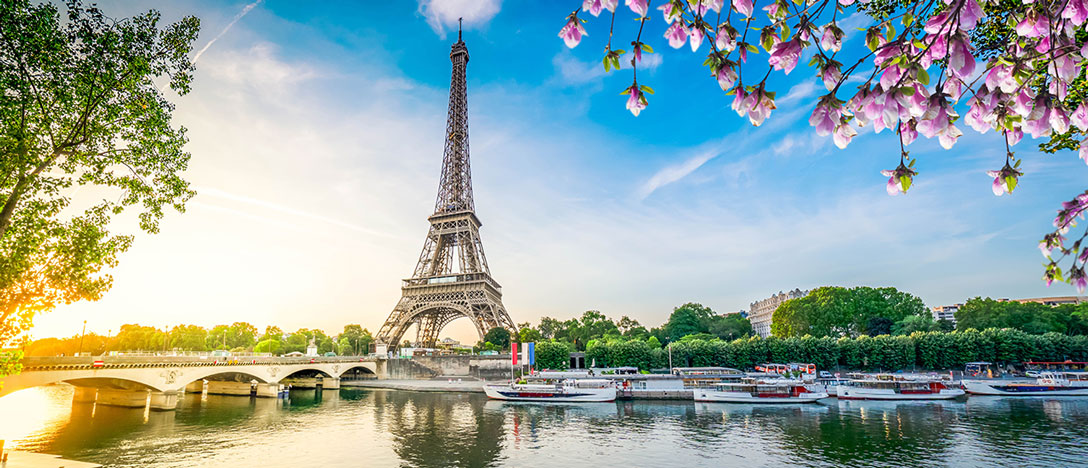 Location
The capital of France is in the north of the country, and its great transport links with the UK and other European cities make it an obvious choice. Paris is hosting the 2024 Olympics, so it's a great time to be there.
How many British Expats live there?
Unsurprisingly, Paris itself, and the neighbouring region of Yvelines to the west (where the city of Versailles is located), host the highest concentrations of British expats (with 7499 and 3534 respectively).
What's there?
Known as the City of Light, Paris is famous for its culture, architecture, and cuisine. The Eiffel Tower is Paris's most famous landmark, but the city is full of museums, such as the Louvre (home to the Mona Lisa), the Musée D'Orsay (featuring art by Monet, Renoir, and Van Gogh), and the Centre Pompidou for modern art.
Paris is also home to many gardens, such as the Jardins de Luxembourg, where it's easy to forget you're in the heart of one of Europe's most important capitals.
The Chateau de Versailles in Versailles itself is just a short train ride from the hustle and bustle of Paris. As France's former seat of power, today the Palace is an exquisite museum in a stunning setting.
Employment opportunities
Unsurprisingly, Paris is home to many multinational corporations, mostly located in central Paris or the business district of La Défense to the northwest of the city. Tertiary industries, such as banking and finance, offer many employment opportunities, and service-industry jobs are plentiful. It's not compulsory to speak French in many multinationals, but of course, it helps!
Cost of living
Brace yourself; Paris is one of the world's most expensive cities! Rents are particularly high in the capital, but more reasonable rents can be found by moving into the western suburbs such as Saint Germain-en-Laye which are popular areas with expats.
Education
Paris has an abundance of international schooling options, particularly in central Paris and the western suburbs, making it a great choice for families. For some tips, take a look at our article: Where will your kids go to school in France?
Fun Facts!
Paris has almost 350km of underground tunnels! These tunnels are home to the Catacombs containing the bones of several million Parisians collected from former city cemeteries, 'Ghost Stations' on the Paris Metro (most of which closed during the Second World War due to staff shortages but never reopened), as well as the sweet-smelling Sewer Museum.
In Versailles, The Hall of Mirrors at the Château has a total of 357 mirrors!
The Dordogne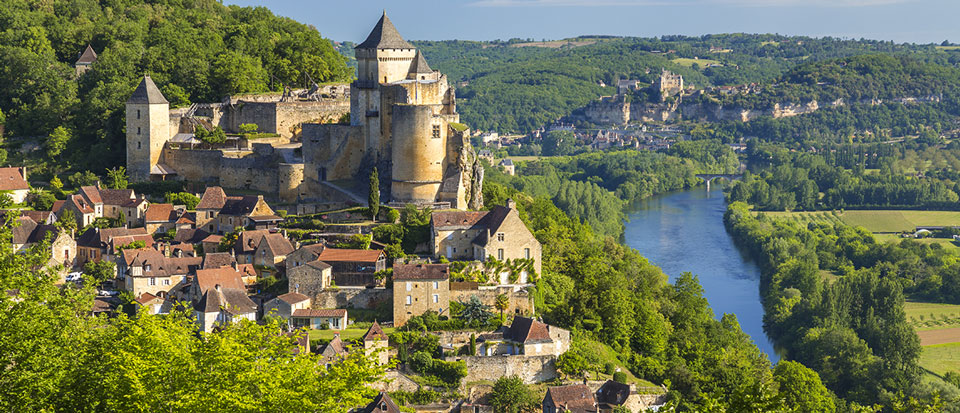 Location
The Dordogne region is situated in the southwest of central France. It is far enough south to benefit from warm summers but can be reached from the channel ports of Calais and Le Havre in under a day's drive. This makes it an ideal location for British expats, especially those looking to combine life on both sides of the English Channel.
How many British expats live there?
The Dordogne is the second most popular region among British expats, with a population of 7,198 Brits. This might seem surprising given its relative population sparsity until you learn that most Brits here are retirees.
What's there?
Even the Dordogne's biggest town, Périgueux, has a population of under 30,000, so it's not the place to be if you enjoy city life. However, there are some beautiful towns and villages including Bergerac (which has its own airport) and Sarlat-la-Canéda, a beautiful medieval town with its own Benedictine Abbey. In Montignac, you can visit the caves of Lascaux, which feature one of the most outstanding displays of prehistoric art discovered to date.
Employment opportunities
You certainly won't find big industry or multinationals here, but there are opportunities in the tourism industry for British expats.
Cost of Living
Property prices in the Dordogne region, particularly in the north, are affordable compared to other areas of France. This is because much of the area is rural and has its fair share of run-down properties that can be snapped up and modernised for a very reasonable price. Given its rural setting, the cost of living is low; sunshine, good food and good wine are all the entertainment you need!
Education
There aren't many international schools here, but the Lycée in Le Cluzeau offers some subjects at international GCSE (iGCSE).
Fun Facts!
Périgueux is famous for being one of France's biggest Foie Gras producers. Foie Gras is one of the most controversial foods in France, made from the fattened livers of force-fed ducks and geese. If you don't mind the controversy, you can find the delicacy on every restaurant menu and in every market stall.
The French Riviera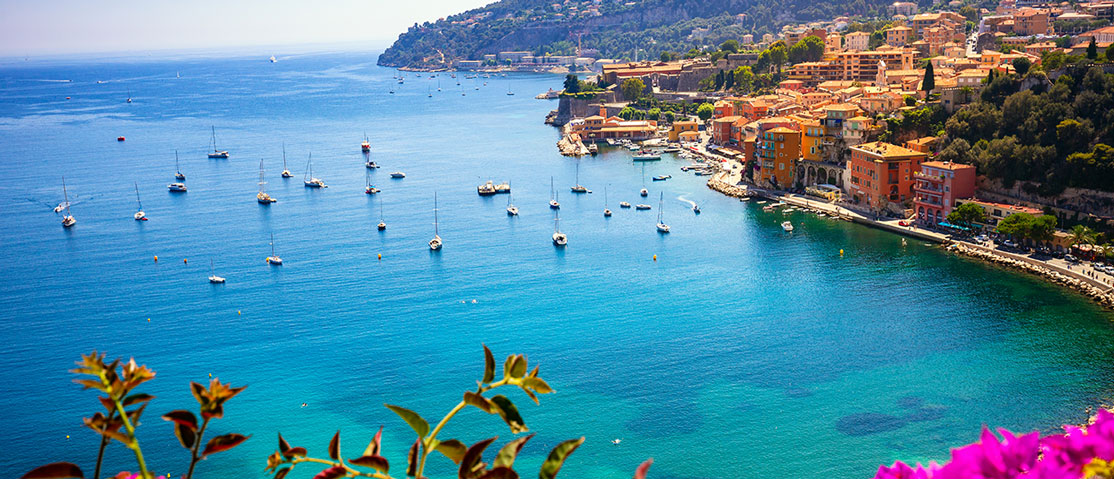 Location
Right on the south-eastern tip of France bordering Italy, the French Rivera has it all; stunning coastline and beaches, yet Nice is just 52km from the closest ski resort in Valberg in the Alps.
How many British expats live there?
5,256 Brits have made the Region of the Alpes-Maritimes their home.
What's there?
It's easy to see why so many expats of all nationalities have made the French Riviera (or Côte d'Azur in French) their home. The weather, beaches, and the glitz and glam that the likes of Nice, Antibes and Cannes have to offer can't be found anywhere else in France.
Employment opportunities
Sophia Antipolis is Europe's premier science and technology hub. Situated just outside of Nice, according to Wikipedia, it is home to 2,500 companies employing more than 38,000 people of more than 80 nationalities. The economy in this part of France is buoyant, and there are plenty of opportunities for employment in both the corporate world and the tourism sector.
Cost of Living
It's pricy to live on the French Riviera, to say the least! Property on the coast is costly, but more reasonable property prices can be found if you move inland.
Education
There are plenty of international schooling options in places including Mougins and Nice.
Fun Facts!
The exclusive Cannes Film Festival takes place in May each year, previewing films from around the world. Don't be surprised to see some of Hollywood's greatest stars walking down the red carpet!
Lyon and the Rhône Alpes Region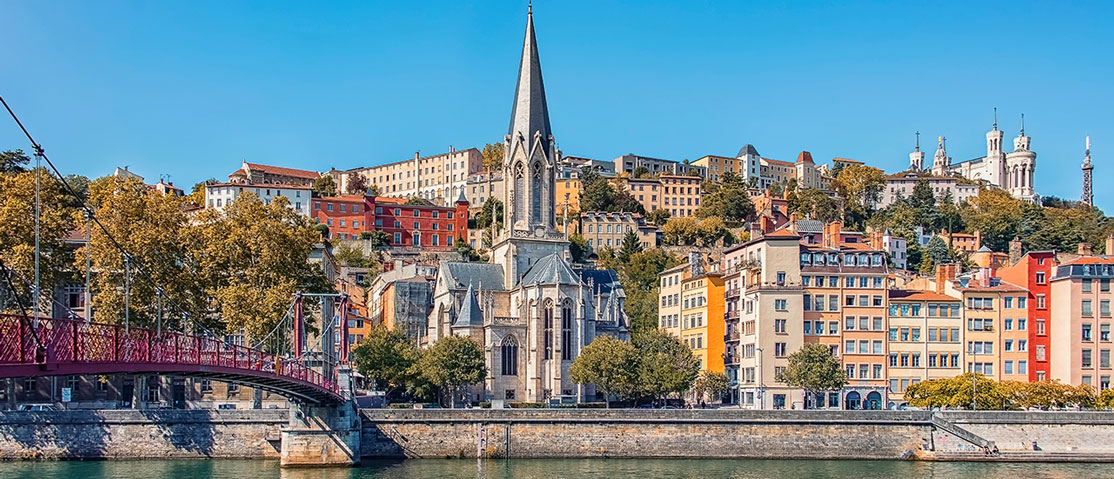 Location
Location is one of the main attractions of Lyon and the Rhone Alpes region. The ski resorts of the Alps, (including Alpe d'Huez, Les Deux Alpes, and Meribel) are all less than a two-hour drive from the city of Lyon, whilst Provence and the south coast are barely three hours away. Lyon has excellent train links, and the high-speed TGV means that Marseille on the south coast is just 1h40m away, and Paris is under two hours away.
How many British expats live there?
Whilst the city of Lyon itself isn't home to huge numbers of Brits (just 1,946 in the Département of Rhone in which Lyon is situated), there are many more in the neighbouring Départements of Haute-Savoie (4,234 Brits) and Ain (3,036 Brits) due to the ski resorts found there.
What's there?
Lyon is France's third largest city in terms of population size, yet it retains its beautiful character and charm.
Aside from the nearby ski resorts of the Alps, the city of Lyon is a great place to live and work. The Croix-Rousse is an old working-class district that's up and coming and known for its friendly atmosphere. Guillotière has a creative and cosmopolitan side, while Montchat and Monplaisir are favourites for families. Vieux-Lyon is the charming old town with cobbled streets and plenty of nightlife.
Employment opportunities
Lyon is a major European economic hub, attracting many international companies. Lyon is also the number one French city for start-ups and is particularly well known for its digital sector. In addition, it has around 550 public and private scientific laboratories hosting more than 10,000 researchers, making Lyon the leading centre for research in France.
Cost of Living
Whilst it's not cheap to live in the city of Lyon, it's considerably cheaper than living in Paris (34% cheaper in 2022 according to livingcost.org).
Housing costs in the chic ski resorts can be very pricey, but you can find much more reasonably priced accommodation in other towns and villages in the region.
Education
There are plenty of international schooling options in Lyon, such as the CSI Lyon, and in the surrounding areas, such as the Bilingual School of Haute Savoie in Annecy. Lyon is also home to the University of Lyon.
Fun Facts!
Cheese features heavily in the region's food culture. A particular favourite after a day's skiing is Tartiflette, a dish made from potatoes, onions, lardons (bacon pieces) and white wine. The star of the meal is the whole round Reblochon cheese that's placed on top to melt through the dish as it cooks, best enjoyed with a glass of red wine from the Savoie region.
Brittany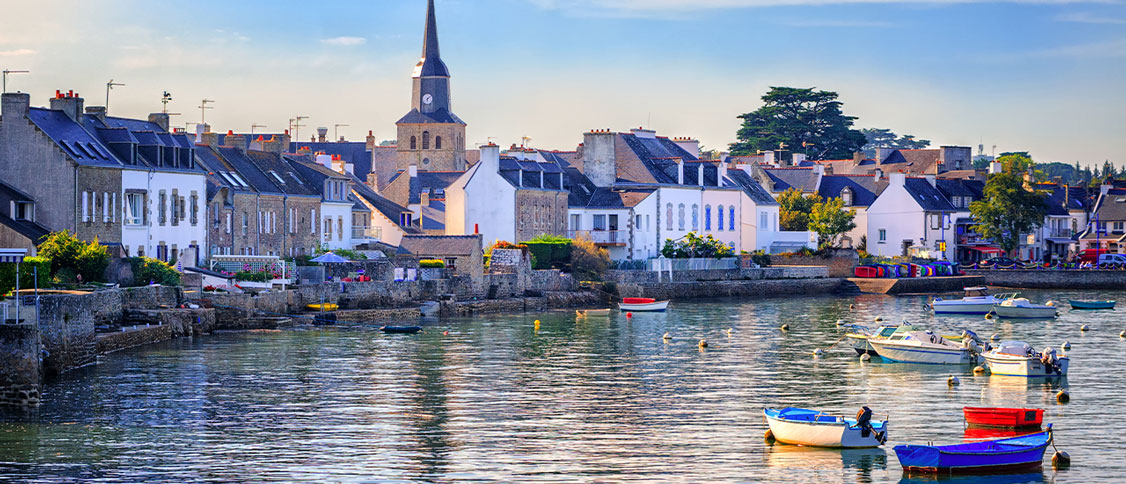 Location
The region of Brittany (or Bretagne as it's known in France) is right on the north-western tip of France and includes the Départements of Côtes-d'Armor, Finistère, Ille-et-Vilaine, and Morbihan.
How many British expats live there?
Each département has a sizeable population of British expats (Côtes-d'Armor (4,566), Finistère (2,197), Ille-et-Vilaine (1,734), and Morbihan (3,681)).  Add them together, and you have a combined total of 12,178 British expats, which is more than in the Paris region. It's a popular place for retirees and those with second homes due to its proximity to England.
What's there?
Brittany is famous for its mild climate, lush green countryside and spectacular coastline. It's rural France at its best, so don't come here expecting to find city life and entertainment!
Employment opportunities
There isn't a great deal of industry here compared to France's big cities, and unemployment is higher than in many other parts of France, but there are opportunities to be found in the tourism industry.
Cost of Living
House prices are very reasonable here due to the area being rural, which makes it a great choice for those wanting a second home in France, enabling them to combine life on both sides of the English Channel. The simple, relaxed way of life makes Brittany a cheap place to live.
Education
There isn't a wide choice, but there are several French state school lycées offering international options, such as Sainte Anne in Brest or Saint Martin in Rennes.
Fun Facts!
Brittany is famous for its crepes and cider, usually drunk from a bowl. In the more rural areas, people speak Breton, a language with Celtic origins.
Now that you know the ideal cities in France for expats, contact the AGS Movers team to get you to your new home!