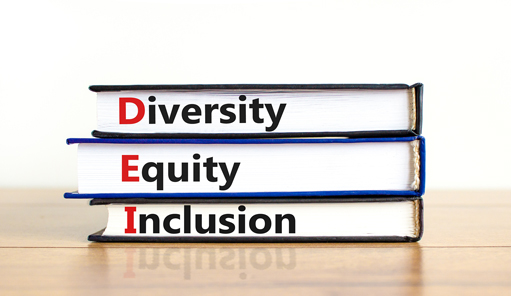 First things first: What does DE&I in the workplace mean?
Diversity, equity, and inclusion are often used interchangeably, but they each refer to different concepts.
Diversity means recognising, respecting, and valuing the differences that exist between people. These differences may concern race, ethnicity, gender, ability, sexual orientation, gender identity, age, or socio-economic status.
Equity is fair treatment, access, opportunity, and advancement for all people. Equity means understanding differences and striving to firstly identify and secondly eliminate the barriers that exist for some groups that prevent them achieving their full potential. (Note that Equity is NOT the same as Equality. Equality means giving everyone the same treatment without recognising that, due to their differences, some groups will never achieve the same outcomes even if they receive the same treatment or support.)
Inclusion is the act of creating an environment where differences are celebrated, all individuals or groups feel welcomed, respected, and valued, and where everyone receives the support that they need to fully participate. Creating an inclusive culture allows people to bring their whole selves to work.
Why it's important to have a diverse workforce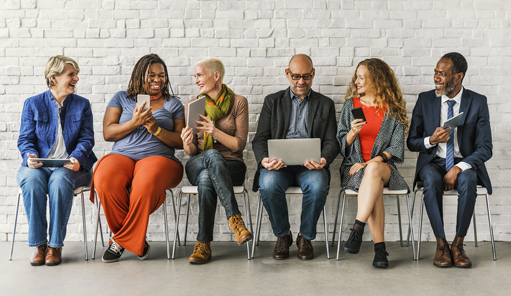 Put simply, consumers are diverse, and a diverse and inclusive workforce where employees are representative of the customers that consume their product or service is surely a business' most powerful weapon. But it's about more than that. A strong DE&I agenda enhances Employee Experience (EX) and improves your overall Employee Value Proposition (EVP), giving you the competitive edge in terms of talent attraction and retention.
There's also plenty of evidence to suggest that DE&I boosts business performance. For example, a global study published in 2020 by McKinsey & Co entitled "Diversity wins: How inclusion matters" found that in 2019, companies in the top quartile for ethnic and cultural diversity outperformed those in the fourth quartile by 36% in terms of profitability.
Then there is the moral imperative; it's simply the right thing to do to ensure that all groups within your organisation and within society are given the same opportunities for success.
But why is DE&I important for Global Mobility?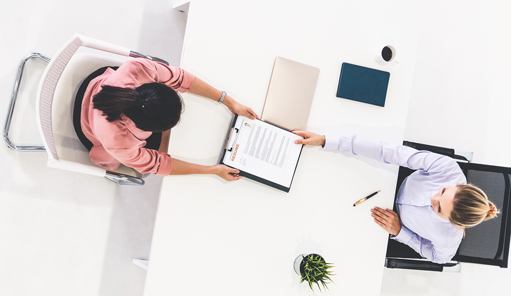 All the imperatives for why a diverse workforce is important also apply in the mobility arena. This imperative becomes particularly clear when you consider that many global organisations list an international assignment as a pre-requisite for promotion to a senior or board level position. If there are barriers to participation in international assignments for certain groups, by default it becomes impossible to achieve diversity goals in the organisation as a whole.
But where does your GM team start?
If your organisation is large enough to be transferring employees internationally, it's large enough to be taking diversity seriously. If it has no agenda, now is your chance as a mobility professional to be demonstrating the criticality of this to senior business and HR leaders.
Assuming your organisation has a DE&I programme, this is the place for mobility to start.
9 steps to enhance the Global Mobility DE&I agenda within your organisation
1. Look at your data. Analyse your assignment population and compare it to the overall employee population. Are there groups that are underrepresented (or not represented at all)? Why?
2. Talk to your employees. If you can circulate an all-staff survey, you will have an abundance of data, but don't be put off if you can't. Approach senior people in your organisation, particularly those from diverse groups such as women or those from different ethnic backgrounds and find out why they have never been on an international assignment.
3. Find and eliminate unconscious bias. Is there unconscious bias within your organisation in terms of hiring, L&D, and retention? Does this bias feed into your GM programme so that it prevents diverse groups from going on assignment? For example, the well-known "Coffee-machine selection system" (identified by Harris and Brewster in the International Journal of HRM in 1999) can mean that managers are selecting those that they know. Those that are willing to go on assignment may not be considered, despite an unspoken wish to go abroad and better credentials or qualifications. Look at introducing transparent methods of talent attraction, assessment, and selection for international assignments. Consider discussing assignment willingness with all employees as part of the annual Personal Development Plan and review process.
4. Eliminate barriers that prevent certain groups from achieving international assignment success. For example, are women with caregiving responsibilities put off from applying for international assignments due to a perceived lack of flexibility? If so, discuss with your hiring managers and Talent Management teams how flexibility, such as non-traditional working hours or part-time work, can be built into job descriptions. Following the changes that the global pandemic has brought about over the past two years, now is the ideal time for real change. For example, virtual assignments may be an ideal solution for some employees since they won't need to physically relocate.
5.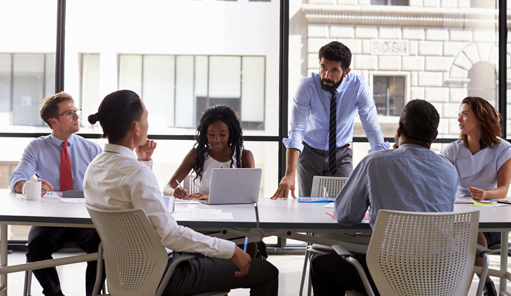 Introduce mentors for potential assignees from minority groups. Assignment selection can be a self-fulfilling prophesy. If women, LGBTQI+ employees, those who may be considering retirement, or other minority groups don't see themselves mirrored in those achieving international assignment success, they may believe that assignments simply aren't for them, so they won't put themselves forward. Working with Talent Management teams to set up a mentoring system where powerful role models can demonstrate opportunities to those with potential can overcome this.
6. Review the language in your international assignment policy. How does your policy define the 'family'? Does it indicate to potential assignees such as single-parent families or same-sex couples that their non-traditional family grouping is non supported? If so, change it.
7. Review the policy itself. Flexibility is key. An employee with a spouse and two children who will accompany them on assignment may want a good spousal support programme, but this is useless to a single parent who might prefer enhanced childcare support if their children are accompanying them, or more return flights home if they aren't.
8. Train your workforce. Ensure that mobility is part of your organisation's overall diversity, equity, and inclusion training. This will help employees understand that all opportunities – international assignments included – are open to all employees.
9. Inform your workforce. Minority groups such as those from LGBTQI+ or non-traditional family groups may believe that assignments aren't for them because of difficulties obtaining visas for same-sex partners, for example. But immigration authorities in many countries are increasingly open to granting visas for non-traditional families. By sharing this information with employees, you make it clear that you support employees from such diverse groups, and that you will share information on safe and legal assignment locations that are open to them.
There's no one-size-fits-all answer to the question of how best to include diversity, equity and inclusion into your Global Mobility programme. But by taking a strategic approach and working with all stakeholders, including employees, line managers, and Talent Management teams, you can ensure that everyone in your organisation has an equal opportunity to participate in assignments, regardless of their background or identity. With the right support in place, your organisation can create an inclusive environment that allows all employees to thrive, and that is good for business.
To discuss your Global Mobility programme, don't hesitate to get in touch.