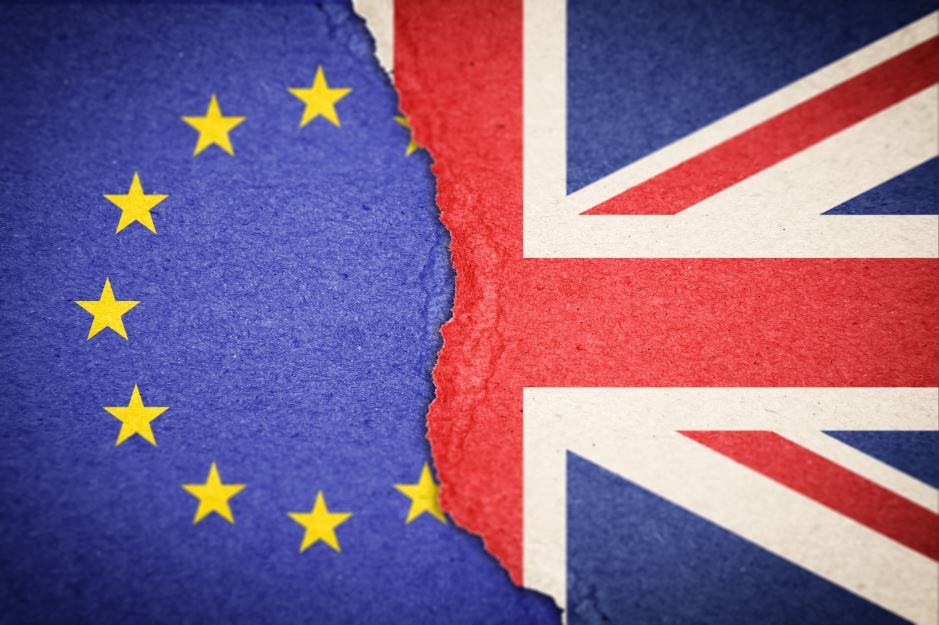 We are steadily approaching the end of the transition period that will see Brexit come into force on 1 January 2021. The new year will bring many changes, particularly in terms of mobility, and both UK and EU companies now have less than a month left to prepare for them.
Brexit. The word has been on everyone's lips since the June 2016 referendum. And with good reason: the United Kingdom's departure from the European Union is a political, diplomatic and economic event. Initially set for 29 March 2019 at midnight, Brexit has been postponed several times, finally starting on 31 January 2020 at midnight (Brussels time). This is a crucial date because it is when the UK became a non-EU country.
To give both citizens and businesses time to prepare for this historic change, a transition period runs until 31 December 2020. In this time, the UK and the EU have been negotiating future trade agreements while guaranteeing the free movement of goods and people. The UK has indicated that it does not want to extend the transition period, which means that World Trade Organization rules will apply if a trade agreement is not in place by then.
The return of the customs inspector
Whatever the outcome, the end of the transition period will mean the re-establishment of customs procedures and the border between the European Union and the United Kingdom. Exiting the Customs Union and the European internal market will also affect imports and exports.
"Customs rules can be complex. You must have experts in place to manage them," says AGS France Managing Director Sophie Lucas. "We have years of experience supporting companies in this regard."
Governments on both sides of the Channel are pushing their private sectors to be ready before 31 December 2020. EU companies that buy or sell goods or services in the UK (and vice versa), those with an EU or UK subsidiary, those with EU employees in the UK and vice versa, and those that hold EU patents or trademarks in the UK (and vice versa) will all be affected.
Preparation across all sectors
Faced with the complexity of the situation and the multitude of circumstances, three quarters of British companies are not yet ready for Brexit, according to a study published in July 2020 by the Institute of Directors association. And in October, only one in five executives said their organisation was fully prepared for the end of the transition.
However, time is running out, and it is high time to prepare for the new year. "To support companies, AGS has a team of experts dedicated to cross-border mobility and all that it entails," Sophie Lucas adds.
The golden rules
Before starting a mobility project, it is vital to identify the key stages. First, have a clear scope and precise deadline. Then, examine your motivations and consider the professional and personal changes that will occur at your destination. Lastly, learn about the host country so that you can define the project and assess your precise needs.
Being an active participant in your mobility means managing the administrative, logistical, financial, and health matters in the destination country. Getting advice on how to deal with these aspects will therefore help you adjust to your new home.
Employee mobility at the forefront
In the UK, many City companies plan to move to European capitals, including Paris. These companies must prepare their employees to relocate before 31 December, because once Brexit goes into force, UK nationals will no longer be allowed to move freely within the EU. Under the withdrawal agreement, they will also need a Withdrawal Agreement residence permit.
Human resource departments will be on the front line of managing this transition. They must identify which employees will be affected by the move and define their specific requirements, all while handling their expectations and emotions," explains Sophie Lucas. "Their goal must be to provide the best possible support at destination and to follow all the applicable social security regulations."
Potential recruitment
They must also make sure to contact local authorities and identify all the relevant regulations concerning worker mobility and possible changes in labour law. Finally, human resource departments will have to anticipate recruitments in the destination country.
However, companies leaving the UK will still work with British suppliers or customers. That is why it is better to anticipate and identify the new trade rules under the Brexit agreement. Thankfully, mobility and relocation specialists like AGS have been assisting companies in this regard for decades.
From self-diagnosis to implementation
French companies are encouraged to self-diagnose how much Brexit will affect their operations, whether it be customs duties, the supply chain, the movement of employees or goods or the imposition of VAT. Regardless of the sector concerned, it is important to determine the possible impact of Brexit before the end of December in order to take the necessary measures and limit the consequences. This involves identifying all impacts (legal, human resources, costs, location of activities, transport arrangements, data, contracts, collaborative projects, etc.) and defining an action plan. "The impact of Brexit will be considerable for many companies," concludes Sophie Lucas. "No one can imagine the endless number of formalities that have to be carried out to comply with the Brexit agreement. This is know-how that only specialised companies with decades of experience can offer. "
Do you have questions or need support?
Please contact us:
+33 (0)1.40.80.52.08