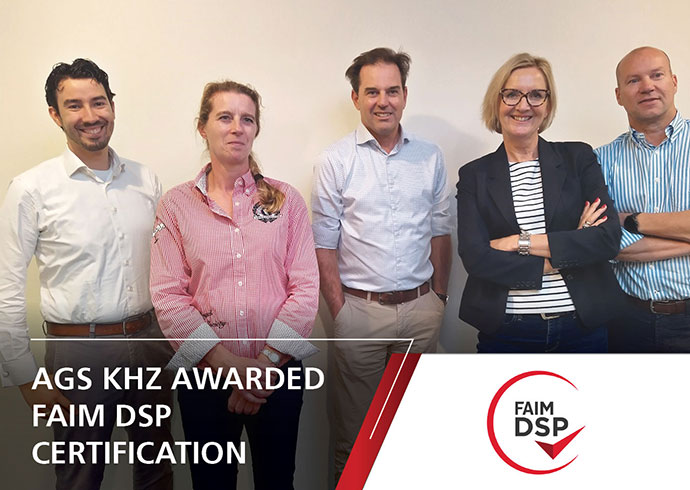 AGS KHZ in the Netherlands is proud to announce that we have been awarded the FAIM Destination Service Provider (DSP) Certification thanks to the ongoing dedication of our relocation team.
Available to FIDI-affiliated DSPs, this optional module recognises companies that achieve high quality standards across the full spectrum of their operations. We are pleased to offer our customers this new certification as proof of our commitment to superior service.
The FAIM DSP certification process is based on FIDI's FAIM programme. Certifications are awarded following a stringent independent audit by EY and are renewable every three years.
FAIM DSP – How did we get it?
The FAIM DSP certificate is only awarded to companies with a proven compliance record in the following areas:
DSP-related activities
Data protection
Supply-chain management
Anti-bribery and anti-corruption
How does it benefit you, our customer?
Through our affiliation with FIDI, we publicly pledge to apply internationally recognised quality standards to our removals and destination services.
The AGS Group has the largest number of FIDI affiliates within the industry, with 34 FIDI FAIM and FIDI FAIM Plus-certified branches.
We look forward to seeing more AGS branches join the growing list of FAIM DSP certified companies soon.