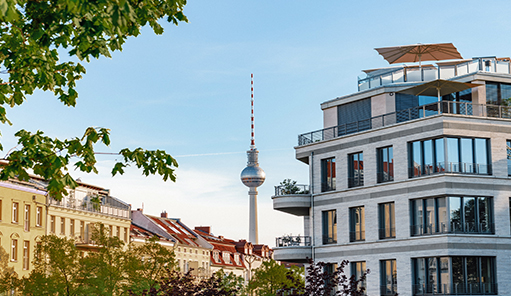 Known in some circles as the world's craziest housing market, Berlin rents have nearly doubled since 2012, with the average 2-bedroom city-centre apartment now advertised for a staggering 2000 euros a month. Landlords in Munich and Frankfurt, meanwhile, are charging 80% and 40% more, respectively, than they did in 2010.






"Despite the eye-watering asking prices, most apartments are advertised for an hour or less before being taken off the market with no fewer than 80 applicants," Michael says. But he is quick to point out that, even in this competitive market, assignees can still find housing that doesn't break the bank.
Three tips to secure assignee accommodation in Germany's biggest cities
1. Start early
With fewer apartments available, assignees are taking longer to find a place that suits their needs (and respects your budget). That's why it's better to start the home search as soon as they arrive in Germany because they might end up having to apply for two or three apartments before they secure a lease.
Working with a relocation company can easily halve the time your employees take to find accommodation and therefore the time they spend in more costly temporary housing.
AGS Relocation, for example, has dedicated area consultants that monitor popular German rental websites multiple times a day on behalf of house-hunting assignees. As soon as a suitable apartment becomes available, they make a viewing appointment.
2. Consider furnished accommodation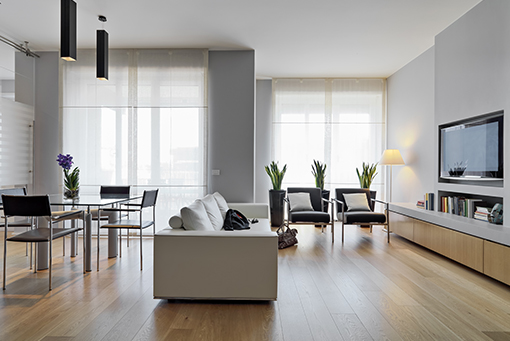 In years gone by, a temporary stay in furnished accommodation while your assignees waited for their furniture to arrive from their home country was the norm, but not anymore.
An increasing number forfeit their household goods shipping allowance in favour of a bigger accommodation budget that allows them to stay in furnished accommodation permanently. Including furnished apartments in the home search gives your assignee more options and therefore more freedom, making it worth serious consideration.
3. Adjust your expectations
In German cities, as in other major metropolises, accommodation is cheaper on the outskirts, but living further away from work need not affect your quality of life. "Often assignees don't know what it's like to live here," Michael explains. "When they experience how comprehensive the public transport network is, how reliable, they realise that living a bit further away from the office for a more affordable price is not a big deal."
For assignees planning to work from home some (or all) of the time, Michael recommends an apartment with an extra bedroom that functions as a home office. When you're only travelling to the office a few days a week, the extra 15-20 minutes spent on the commute are negligible.
Bonus home search tip – Impress the landlord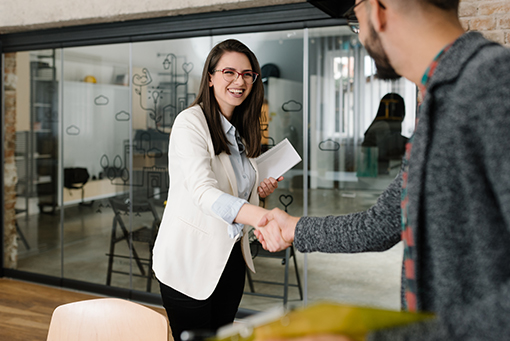 German landlords like to meet their tenants in person, and small details like your assignee's manner and a well-groomed physical appearance will help elevate them above the competition. "Even when there is a letting agent, assignees aren't off the hook," Michael cautions. "Once the agent has vetted their application, they have to meet the landlord anyway."
Michael says that knowing how to make a good impression is especially important when the assignee only needs an apartment for 2-3 years. This is because they are going up against applicants who want to rent for much longer (and are therefore more desirable candidates).
To give them the edge, AGS Relocation clients are briefed thoroughly about how they should present themselves during a home search. Michael also recommends intercultural training to familiarise them with German norms and values. That way they have all the tools they need to be the perfect tenant.
Take the stress out of your assignees' home search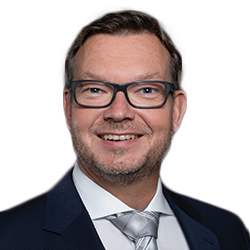 Jumping into the German rental market can feel daunting – but it doesn't have to be an exercise in frustration. With these tips, plenty of patience and some flexibility there's a good chance your assignees will find an apartment that meets their most important requirements.
To help them sign a lease in weeks (and not months) consider working with a relocation company like AGS Relocation with expert knowledge of the German rental market.
From experienced local area consultants who are adept at nabbing apartments as soon as they appear on the market, to an understanding of how best to work with German landlords and letting companies, AGS Relocation is a premier provider of home search services in all of Germany's major cities, including Berlin, Dusseldorf, Frankfurt, Hamburg and Munich.
To fast-track your assignees' home search and curtail your costs, contact AGS Relocation today.