AGS Relocation Amsterdam

We are able to provide seamless relocation service across the globe. Our service is tailored to meet the individual needs of your business and international assignees.

AGS Relocation Dubai

Every single assignment is different. That's why our hub in Dubai offers tailor-made solutions to suit all your relocation needs in the Middle East.

AGS Relocation Hong Kong

With AGS Relocation Hong Kong, all types and sizes of companies benefit from our tailored services to relocate your company's executives anywhere in Asia.

AGS Relocation London

With our European Network and as a single point of contact, our regional service centre in London supports clients all over Europe 24 hours a day.

AGS Relocation Paris

Our dedicated team of highly experienced and specialised consultants in Paris ensure a comprehensive and centralised service.

AGS Relocation Cape Town

Our hub in Cape Town creates tailored solutions to move your company's executives to Africa and co-ordinates all aspects of the service delivery process.
CORPORATE RELOCATION
The AGS Philosophy is simple: to design corporate relocation services revolving around our customers. AGS provides a wide range of global mobility services to multinational organisations with expert international relocation services, tailored to meet each of our clients' unique needs.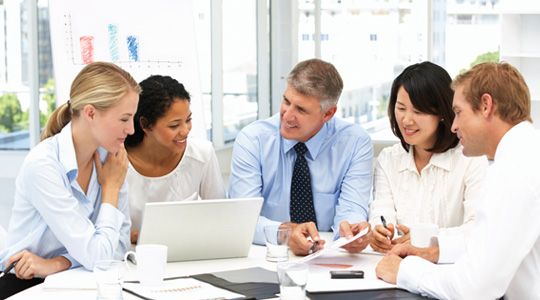 Custom designed corporate relocation services for all our clients – from large multinational organisations with existing internal mobility programmes, to smaller companies in need of special boutique style relocation assistance.
AGS offers a truly joined up partnership giving our clients the commitment of a successful relocation, provided through clear communication and strict compliance.
The AGS moving company, is your trusted relocation services provider, ensuring a safe and successful relocation to anywhere in the world.

Contact Us
360° Solution by AGS
Corporate relocation solutions to support HR Departments with the international mobility of their transferees.
The 360˚ Solution enables your business to have leading edge mobility programmes in place with minimal outlay of resources on your part. Tailored to meet the specific needs of your business, our assignment management programmes allow you to outsource the administrative and management process.
Discover our 360° Solution
AGS, revolving alongside its clients
350
Corporate clients globally
85000
Relocations handled annually
Contact Us
Our Worldwide Corporate Relocation Network
Our 6 regional hubs in London, Paris, Amsterdam, Dubai, Hong Kong and Cape Town enable us to provide a centralised logistical operation.
With 143 offices in 97 countries and more than 300 partners worldwide, we provide a single point of coordination ensuring feedback is practical, efficient and zero time is wasted. We continually remain at the forefront of quality, compliance and technology.