Transportation
Our full range of relocation services will make the transition to your new home smooth and stress-free.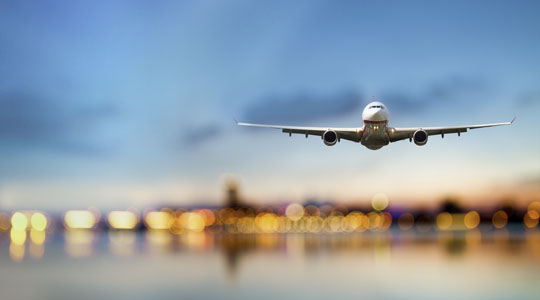 In addition to the transportation of your belongings, we also cater to all your other relocation needs. This includes insurance, pet transfer, vehicle transportation and storage.
By providing a holistic range of services, we aim to take the hard work out of your international relocation while continually looking for ways to add value, reduce costs and increase efficiency.
Contact Us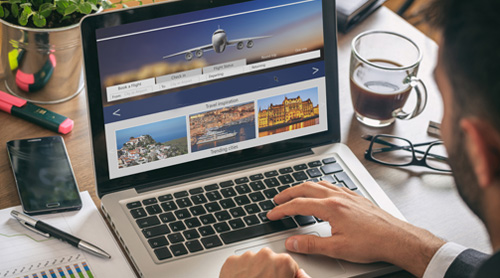 Move Management
AGS Relocation develops a global moving programme tailored to meet the needs of your company and transferees. Your designated account manager will coordinate your entire relocation project and ensure that you remain in full control of your move.
We have developed an online portal which assignees and companies can access easily. The portal allows you to:
View all documents related to the mobility management of your executives.
Track all pending removals.
Get in touch with your account manager and Mr GoodMove, our client satisfaction agent.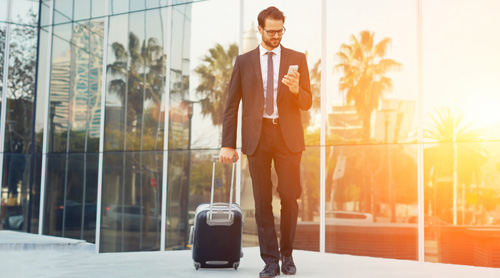 TRAVEL MANAGEMENT
We provide booking tools to help manage your company's approach to international mobility. We are always mindful of the cost implications of an international relocation and we guarantee the best quality service while strictly adhering to your allocated budget. In addition, we also provide:
Travel support accessible 24/7.
Proactive account management that incorporates your company's goals and objectives.
Reporting of travel expenses with careful attention to invoicing and reconciliation.
Competitive rates negotiation.
The flexibility to work with assignees whose plans can change at a moment's notice.
Travel risk management that includes real-time shipment tracking.
Our online relocation tools are powered by people, technology and processes. We provide a hands-on service to give your business assignees confidence and peace of mind throughout their journey.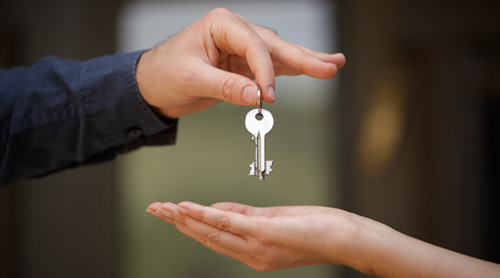 DOOR-TO-DOOR
At AGS Relocation we offer complete door-to-door relocation solutions, to and from anywhere in the world.
With 147 offices in 100 countries, the AGS Group has one of the largest networks in the international removals industry, enabling us to safely and securely transport your valuables to your new home.
We assist more than 150 000 families with their relocation every year, transporting their valuable belongings right to their doorstep – giving them one less thing to worry about.
We offer your transferees unrivalled flexibility and complete control of their relocation project.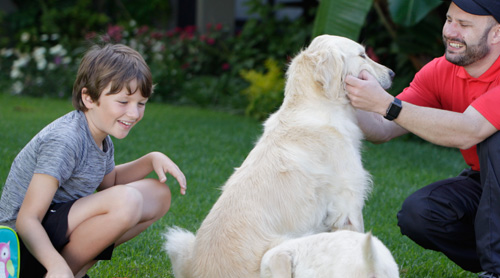 PET TRANSFER
We understand that your pet is an important part of your family. That is why we take the utmost of care when coordinating its transfer to ensure a smooth and efficient service.
We have selected trusted partners specialising in the international transportation of domestic animals. We ensure that your pet receives the best care and attention throughout the entire journey.
Our staff carefully coordinate all aspects of the pet transfer from blood tests, vaccinations, export and import permits, flights and kennel reservations, customs clearance, delivery and quarantine, if required.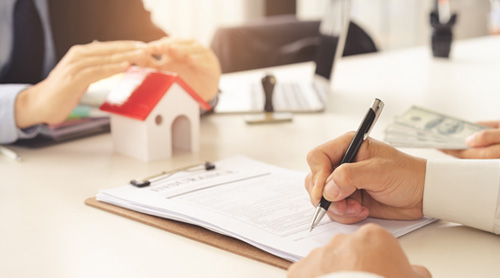 Transit Insurance
An international move can be a very complicated operation. AGS Relocation always takes great care of your belongings but occasionally loss or damage may occur due to events out of our control.
We offer all-risk protection coverage for your household goods, personal effects and vehicles, whether you move by land, sea or air.
When you select the AGS Group to move your personal effects, you can be confident that you are entrusting your most valuable possessions to one of the world's leading relocation professionals.
Our All Risk Protection Insurance focuses on reducing the severity of any losses, should they occur. AGS Relocation provides a special All Risk Protection Policy which is underwritten by one of the world's leading underwriters, AXA Corporate Solutions, an insurance company with local representation in more than 80 countries around the world.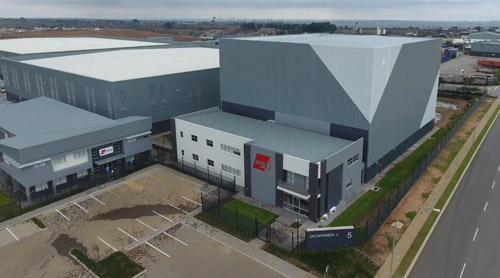 Storage
With almost 200 000m3 of storage capacity worldwide, the AGS Group provides secure and flexible solutions for short- or long-term storage. Our state-of-the-art facilities are equipped to store small and large items including furniture, fine art, commercial goods and professional equipment.
Your belongings will be stored at our ultra-secure premises. Our storage warehouses are equipped with 24-hour surveillance cameras and have fire and flood protection to safeguard your possessions. We provide all the packing and storage materials our clients may need and provide 24-hour access to your stored goods whenever you need it.
CAR TRANSFER
AGS Relocation is an expert in vehicle transportation. We safely transport thousands of vehicles annually and offer door-to-door delivery for both corporate and individual clients.
AGS Relocation can transport any type of vehicle size: utility van, sedan, hatchback, SUV, luxury cars or vintage motorbikes. We can ship your vehicle as part of a larger household move or as an isolated consignment. The AGS Group also offers a revolutionary and economical vehicle transfer service: the Consolidated Car Shipping solution.
Our consultants will assist you through each step of the process to ensure the ultimate safety of your vehicle.